Quality Christmas Trees - Hand Crafted Traditional Wreaths and Garland.
L&M Tree and Wreath is a producer of quality Christmas trees and hand crafted traditional wreaths and garland. We have a complete line of Balsam, Natural Balsam, Fraser, Scotch Pine and White Pine Christmas trees ready for your markets. Our wreaths and garland are made from the freshest boughs and hand crafted on our farm.
L&M Tree Lots provide the freshest trees possible direct from our farms located in Central Wisconsin and affiliated farms in North Carolina.
We strive to provide our customers with a great selection of trees and holiday decorations to bring a Merry Christmas to your home.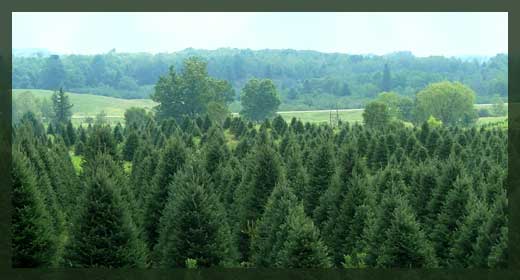 Services:
We will help you select the perfect tree for your home or business. After that tree is selected we take care in putting a fresh cut on the stump and baling the tree for ease of transporting the tree home.
L&M Tree lots also have a complete line of wreaths, garland, candy canes, crosses, tree bags and tree stands available.
We strive to provide you with the best customer service possible.